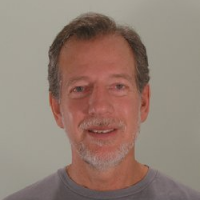 Jeff Rasley
Thriller, Historical Romance, Historical Fiction, Advice & How To, Biographies & Memoirs, History, Religion & Spirituality
Jeff Rasley lives on the White River in Indianapolis with Alicia and Bandit. Jeff is the author of eight books. He wrote bad poetry as a teenager and short stories in college. Newsweek, Chicago Magazine, ABA Journal, and other periodicals eventually published his feature articles.

Jeff dropped out of college, saved money from factory work, then hitch-hiked across the USA. Money earned on a road crew financed travels in Europe and motorcycling from Indiana to Mexico City. Marriage and kids limited him to Himalayan mountaineering and sea-kayaking expeditions.

Jeff's commitment to social activism and philanthropy began in high school when he co-founded the Goshen Walk for Hunger. In law school he fought for renters' rights, and organized the first rent strike in Indiana as president of the Indianapolis Tenants Association. He was lead counsel on class action suits for prisoners which resulted in the construction of two new jails in Central Indiana. Jeff was plaintiff in a class action requiring clean-up of the White River after it was polluted by an industrial chemical spill. Jeff is president of the Basa Village Foundation, which funds culturally sensitive development in Nepal. He is a director for five nonprofits. He is U.S. liaison for the Himalayan expedition company Adventure GeoTreks Ltd, and teaches philosophy of philanthropy at Butler University.

Jeff's BA is from U of Chicago magna cum laude, Phi Beta Kappa, All-Academic All-State Football, letter winner in swimming and football; JD Indiana University Law School cum laude, Moot Court, Indiana Law Review; M Div Christian Theological Seminary magna cum laude, co-valedictorian and Faculty Award Scholar. He has been admitted to the Indiana, US District Court, and US Supreme Court Bars.

Jeff describes reading Marcel Proust's Remembrance of Things Past as great an adventure as climbing Himalayan peaks.
Video
Trekking Nepal; Light in the Mountains
"Beliefs divide us, values unite us."
Jeff Rasley
Shamans enter the dream world of sub-consciousness to wrestle with demons and rally angels.
Jeff Rasley